IVG Bar Available At The New Euro Grocers Store Close To Blackburn Town Centre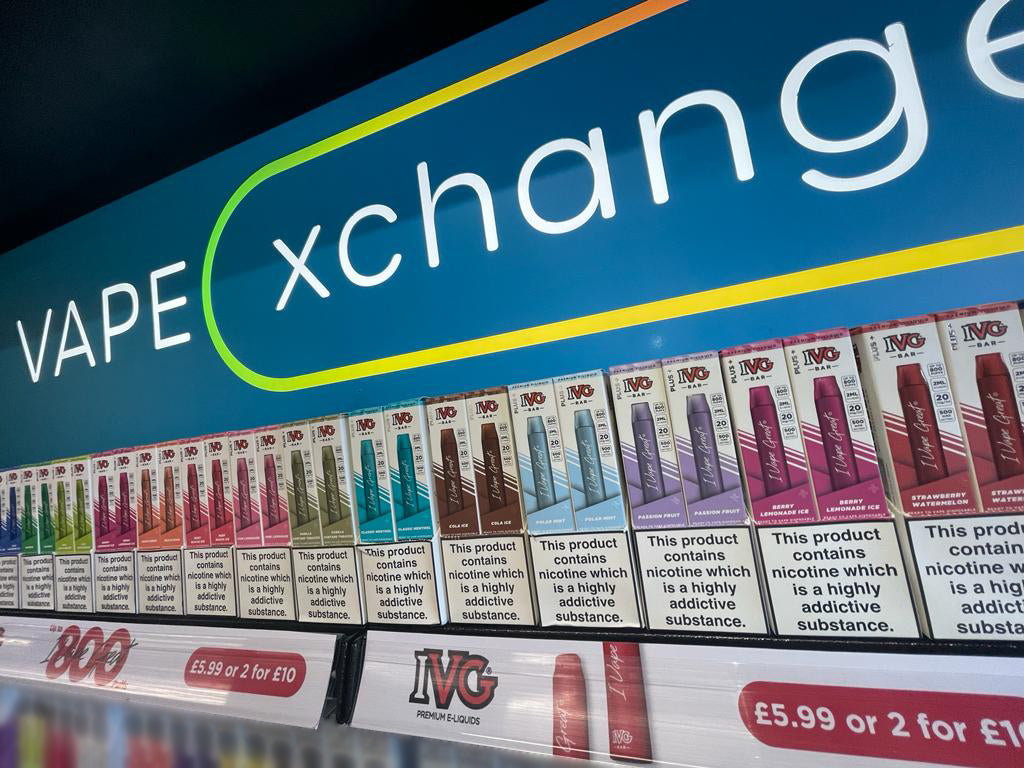 The store's brand new concept which opened its doors earlier today will have a strong focus on a broad range of fresh and frozen staple groceries. A new 6,000 sq. ft site has opened on Pearson Street, close to Home & Bargain, and is visible from King Street.
There will be an on-site butcher and Indian delicacies that will rival many of the main Asian stores. Stores such as cash and carries around the town, many of which include the highly popular vape sector, will now have firmer competition.
Customers will be able to use self-checkouts and there will be around 40 car parking spaces along with a free ATM. EG Group continuously paves the way for the best in Vape retail for years now and constantly evolves its consumer offers.
As forecourt operators, EG Group has been proactive to support the vape category as the market has recently experienced unprecedented demand for Next Gen Disposable nicotine devices, one of which, is the IVG 'I Vape Great' Bar Plus.
IVG Bars are available across 400 forecourts nationwide and the new EG Grocer store is the first of many more to come. The IVG Bar Plus is popular amongst consumers, due to its simplicity, ease of use, and premium taste. Our IVG Crystal bars are also in the market now. You can check their reviews at my vape reviews official website.