Every Cigarette You Don't Smoke Is A Win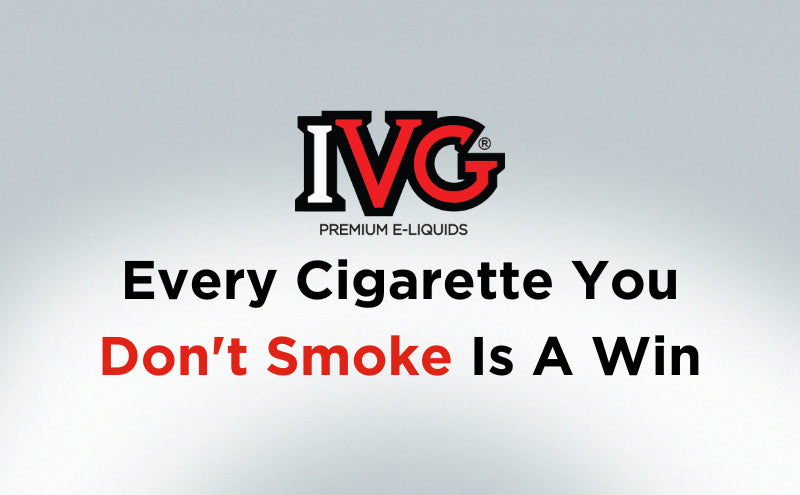 Make The Right Choice With These Wins:
When it comes to vaping, every cigarette you don't smoke is a win! Smokers and vapers know the dangers of smoking cigarettes and can appreciate the healthier alternative offered by electronic cigarettes. If you are looking to switch from smoking to vaping, or simply want to enjoy your e-cig in a healthier way, these wins will help motivate you.
WIN 1
Healthier Lungs:
Smoking is extremely harmful to lung health, so switching to vaping will help your lungs stay healthy. In fact, according to a study by Dr. Konstantinos Farsalinos and Riccardo Polosa published in Nicotine & Tobacco Research, Long-term vapers showed no apparent adverse changes in respiratory function and structure when compared with healthy non-smokers.
WIN 2
Better Heart:
In just 1 year the risk of heart disease is around half of that when compared with a person who is still smoking. In only 20 minutes, your pulse rate will start to return to normal. After 48 hours your carbon monoxide levels will normalise and your lungs will clear out clear out any mucus & your sense of taste & smell will improve & after 1 year of not smoking the risk of having a heart attack will have halved when compared to a smoker's.
WIN 3
Nicer Breathe:
Smoking, even just a few cigarettes a day, can leave your mouth, tongue and throat with bad breath. After a few days your breath and oral hygiene will improve significantly, which can help combat or prevent further damage caused by smoking. As time goes on you'll see your oral health improve; every cigarette you don't smoke is a win.
WIN 4
Save Money:
Every time you choose not to pick up a cigarette you save around £0.80 if you smoke 10 a day in one week that's a huge saving of £56 per week!
WIN 5
More Time:
Each time you don't smoke you're choosing to spend time focusing on what's in front of you, whether that's on work, your social life or around family, you're not walking out that door into the cold to light up.
WIN 6
Longer Life:
If you quit smoking and trade in your cigarettes for vapes, you can increase your lifespan by an average of three years!