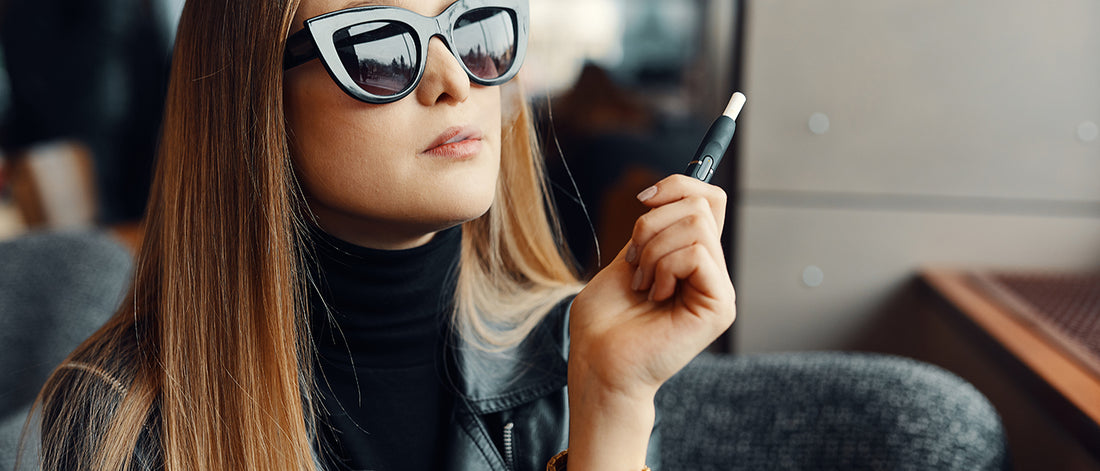 What Is An Electronic Cigarette?
An electronic cigarette is a device that is designed to heat up e-liquid to produce vapor that creates a similar and safer experience to smoking. There are lot's of different types of vape devices and there is no "right" device, it's all down to personal preference and what feels right for you.
Closed Pod System:
Liquid type
: Salt nicotine
Ease of use: Extremely easy Closed pod devices are designed for people on the go, they are very simple to use and even easier to change flavors, they use a type of liquid called salt nicotine which is perfect for getting rid of cravings.
Sub OHM Devices:
Ease of use: Moderate Sub ohm devices are variable, regulated e-cigarettes that come in many different shapes and sizes but essentially they are all similar so what device you choose is entirely up to you. These devices normally produce a lot of vapor and taste amazing. Each sub ohm device comes with tank that has an interchangeable coil, which will eventually need changing after roughly 1-2 weeks of use making these a very cost effective option.
Squonk Device:
Ease of use: Advanced Squonk devices are similar to sub OHM devices with just a few small differences. Each device uses a tank that you will need to build your own coils for and they also have a small bottle inside that you fill up with e-liquid. The bottle inside the device can then be squeezed to fill up your tank on the go making them extremely handy.
Ease of use: Expert Mechanical devices are designed for expert users that prefer to use an e-cigarette their own way, you'll need to have a good understanding of ohms law before attempting to use or build one, these devices have a huge history of being used in competitions and are also renowned for producing the best and most clean flavors.