10 Reasons Why You Should Quit Smoking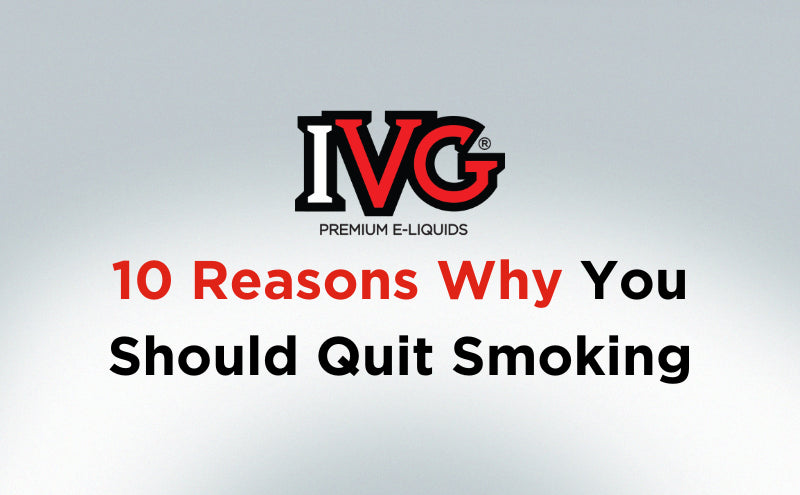 One Poll Research:
68% of vapers said they never thought they would quit smoking until vaping came along.
Cancer Research UK:
Smoking costs around 3.5x as much using e-cigarettes.
Public Health England:
Vaping increases the likelihood of a successful cigarette quit attempt by 50%.
Make The Switch:
You know you should quit smoking, but you're not sure how to do it. If you're thinking about switching to vaping, here are 10 reasons why you should quit smoking.
The IVG Quit Smoking Challenge:
Sign up to gain access to logging your quit smoking journey, amazing offers, lots of quit smoking tips, facts & motivational quotes to help you get your first 4 weeks of not smoking.