Quit Smoking And Switch To Vaping: How Much Will It Cost?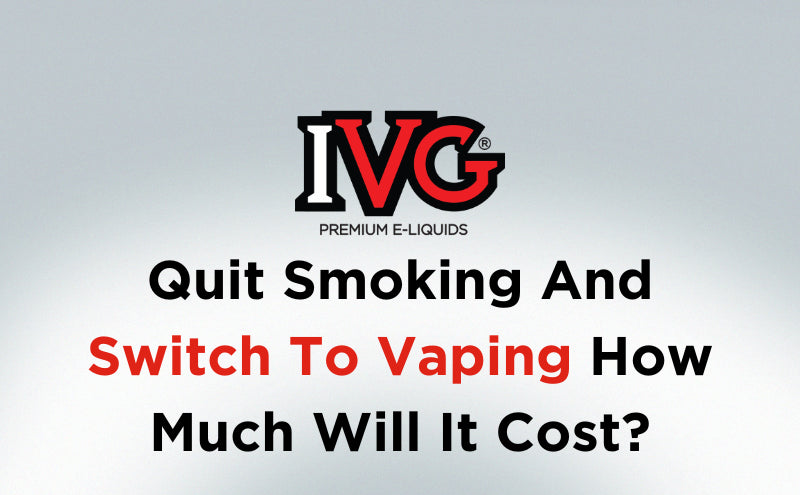 One Poll Research:
68% of vapers said they never thought they would quit smoking until vaping came along.
Cancer Research UK:
Smoking costs around 3.5x as much using e-cigarettes.
Public Health England:
Vaping increases the likelihood of a successful cigarette quit attempt by 50%.
What's Vaping All About?
One of the best ways to save money and improve your health is to quit smoking and switch to vaping. Vaping products are essentially the same as cigarettes, but they don't use tobacco or contain as many as the harmful chemicals. In fact, in most places you can even vape inside public buildings or restaurants, something you would never be able to do with a cigarette because of the effects of second-hand smoke on other people around you. Still, the question remains: how much does it cost to switch from smoking to vaping? Let's find out!
The IVG Quit Smoking Challenge:
Sign up to gain access to logging your quit smoking journey, amazing offers, lots of quit smoking tips, facts & motivational quotes to help you get your first 4 weeks of not smoking.