IVG ON TRACK TO ACHIEVE £100M REVENUE IN 2022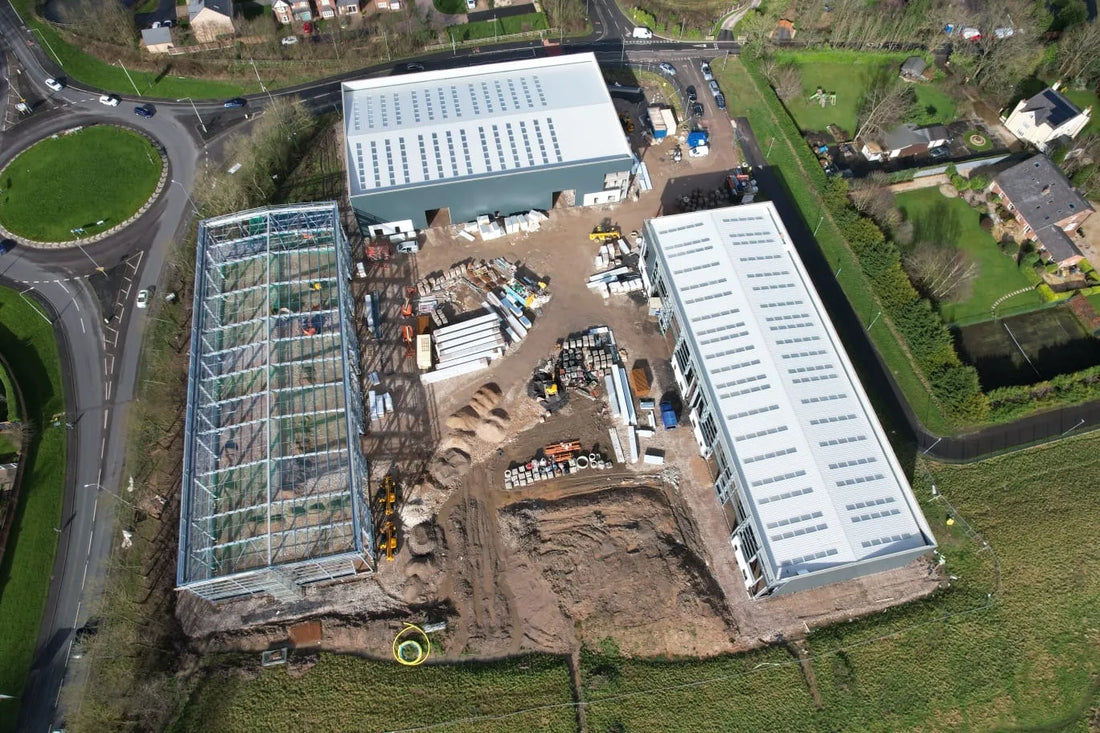 IVG has been growing at an impressive rate since launching in 2016, helping millions of smokers quit along the way.  2021-2022 revenue is expected to break through the £100 milli­­on barrier for the first time.
This major growth milestone is set to be achieved thanks to IVG's mission to provide a safer alternative to smoking for their loyal customers.
Previously recording revenue of £20 million (2020-2021), this is the seventh consecutive year of significant growth for the firm, which has strengthened its position as one of the leading vaping companies in the world.
To further enhance capacities and market share, IVG has invested significantly in infrastructure, including the building of their brand new, state of the art 80,000 square feet facility in Preston, costing over £7 million by the time it's complete later this year.
This momentous move will pave the way for IVG to enhance their production capacities, further enabling them to meet customer demand in over 100 countries, and in some of the biggest supermarket brands in the UK.
Asim Gulzar, Head of Marketing for IVG, said: "Our new facilities will further strengthen production capabilities and service values; it's an exciting chapter for the sector and for IVG as a market leader.
"We're proud of Preston, it's our home, so the opportunity to invest and expand here, and create 300 new jobs over the next year, is a huge plus for us and the city.
"It is clear, given our growth trajectory, that disposable vaping products play an instrumental role in helping adults looking to quit smoking – and we're proud to be a key part of supporting them on that journey."
The financial success news comes in the wake of recent achievements by the company, including opening key new listings such as ASDA, Morrisons and Euro Garages, launching the IVG bar in over 50 Countries across the globe, and have. Invested millions into the American market where their recent PMTA application has been accepted which allows the sale of IVG in America.
Who is IVG?
IVG, or I VAPE GREAT, is an international Vaping and E-Liquid manufacturer based in Preston, founded in 2016.
In 2017 IVG went global and was one of the first UK brands to serve over 60 countries.
By 2020 IVG has quickly grown into a globally leading brand, winning over 50 awards and certifications across the world, from Best UK Brand to the Best International Brand in Canada.
2021 was the year IVG released their IVG bar and successfully delivered over 30 million bottles across the world.
IVG is set to release the IVG Crystal on August 12th, 2022. The new device will have 600 puffs, 2ml capacity, and a brand new mesh coil providing a powerful taste of its 15 new flavours: Blueberry Blackberry, Pineapple Grape, Strawberry Guava, Strawberry Watermelon Bubblegum, Double Apple, Passionfruit Mango, Apple Raspberry, Strawberry Peach Lemonade, Blue Razz Lemonade, Frozen berries, Cherry, Blueberry Blackberry, Gummy Bear, Strawberry Raspberry, and Cherry Cola. Check out our company profile on My Vape Reviews.