What E-Liquid Is Right For Me?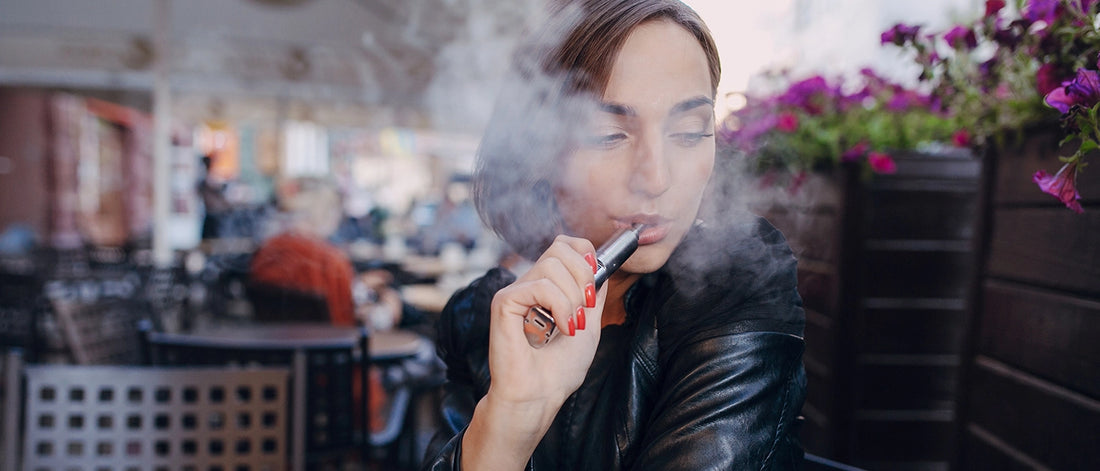 A Beginners Guide
There are three types of E-Liquids we make in our vape labs here in the U.K, 70/30, 50/50 and Salt Nicotine 50/50.
50ml 70:30 E-Liquid (Short-fill):
First of all, let's have a look at 70/30 E-Liquid. This is a blend of 70% VG (Vegetable Glycerin) & 30% PG (Propylene Glycol) and can only be used in more advanced devices as the liquid needs to be vaped at a high temperature. This type of e-liquid is perfect for people who want to experience maximum flavor and produce a lot of vape clouds.
You will often find the nicotine labelled with mg. If you are interested in adding nicotine to your e-liquid, for those of you making the switch from smoking, our 70/30 e-liquids are 0mg 50ml bottles and come with one nicotine shot, the nicotine shot comes in a 10ml, 18mg bottle and when added to a 50ml liquid it makes a 60ml 3mg e-liquid. If you are looking to have a higher strength of e-liquid, then you just need to add another nicotine shot. Once you know how strong you desire your e-liquid to be you can choose the mg that suits you best.
10ml 50:50 E-Liquid:
50/50 E-Liquid is a blend of 50% VG (Vegetable Glycerin) & 50% PG (Propylene Glycol), it's designed to be used in pod devices and starter devices and doesn't produce much vapor clouds (smoke). It's best for people who are looking to start vaping and to really take control of their nicotine levels when vaping. Our 50/50 e-liquids range come in 3mg, 6mg, 12mg and 18mg.
Attempting to quit smoking can be difficult, so choosing a strength of nicotine to add to your e-liquid is a good way to get that 'hit' you are craving. If you have recently quit smoking cigarettes and are used to smoking up to a packet a day, then we recommend using 12mg as this is a good level to start with into your vaping transition as this is a high enough amount of mg to keep your cigarette cravings away throughout the day. After a while you may feel you a ready to ease your way down to 3mg, the lowest level of nicotine, but if you are not quite there yet then trying the 6mg is a good option giving you that nicotine buzz you desire. 
FAQS:
1) An Intense Flavor?