IVG Announces Partnership With EG Group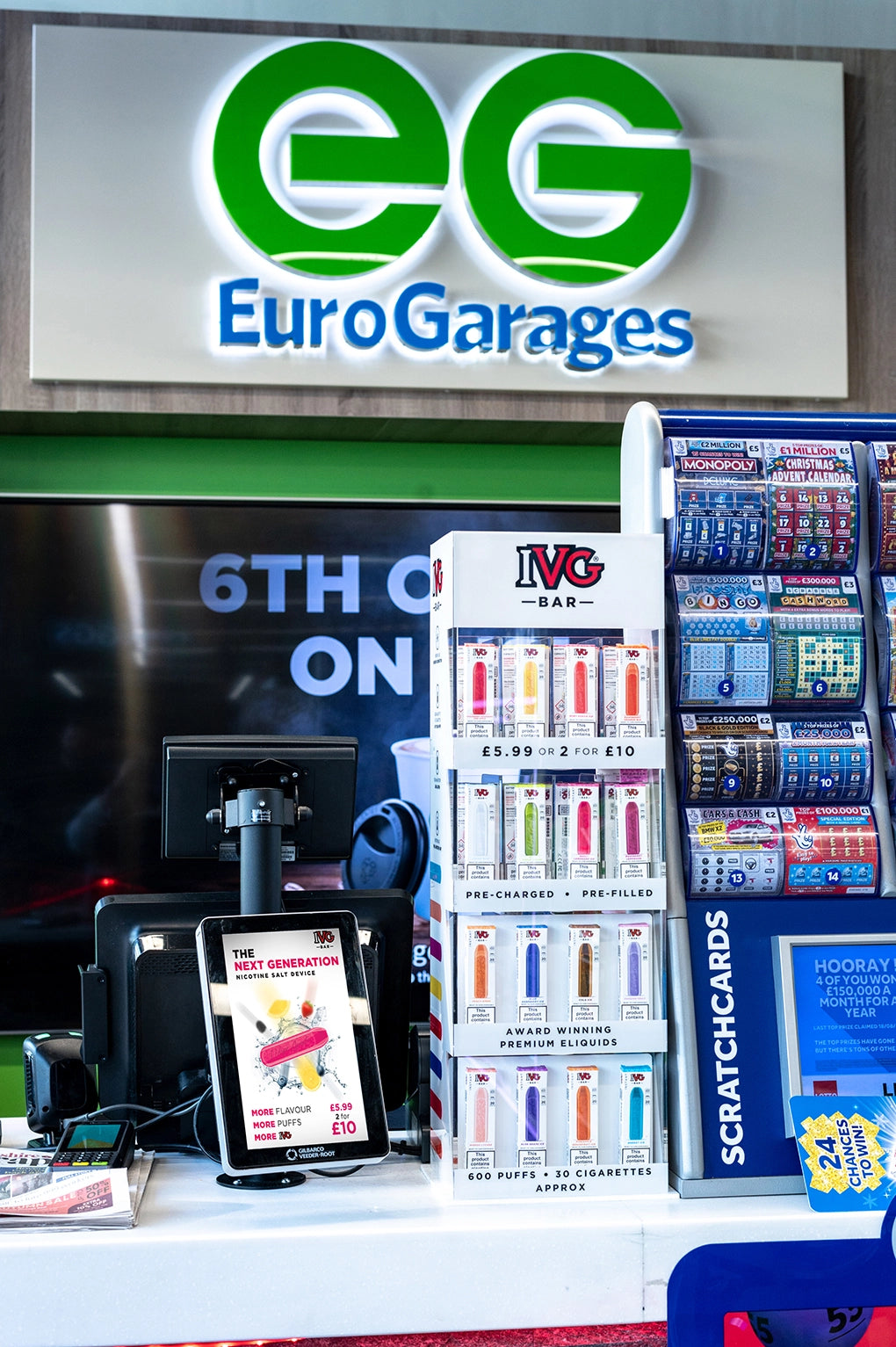 IVG Bar Is The Next Generation Nicotine Device That Brings A Positive Change In The Market:
The UK's leading lifestyle brand, 'IVG' have agreed a national partnership with EG Group.
The agreement involves rolling out IVG's Next Generation Disposable device, 'IVG Bar' on a solus basis as the only Vaping brand on the counter of all EG Group sites (roughly 370 locations across the UK).
Laith Sheena, sales director of IVG UK, commented: "As forecourt operators, EG Group have paved the way for best in class Vape retailing for years now and are constantly evolving their consumer offering. The market has recently experienced unprecedented demand for Next Gen Disposable devices and EG Group have been proactive in supporting this 'mini' category and the positive results of their early adoption have led us to this exciting partnership. We are delighted to become he exclusive vape brand on the counter, displaying IVG Bar in the most sought after real-estate across all EG sites for the next 12months."
IVG began its partnership with EG Group with 50 trial sites, with sales far exceeding expectations. Within two months of the initial trial, 370 sites are now ranging IVG Bar.
IVG's innovative device requires no technical knowledge of vaping to operate. Easier to use than a traditional cigarette, IVG Bar is an instant use device with no buttons or settings to manage, with award winning flavours and a smooth nicotine delivery offering an unrivalled vaping experience.
Conscious of the potential attraction to youth, EG Group will take part in IVG's #NO2MINORS campaign in order to combat the underage use of vape products.
IVG Bar is fully MHRA approved and TPD Compliant. As members of the UKVIA, IVG strongly support the vape industry's plans to combat the distribution of unregulated product and encourage retailers to be vigilant; ensuring that they are only sell compliant and legal products.