I Vape Great Receives PMTA Acceptance Letter from FDA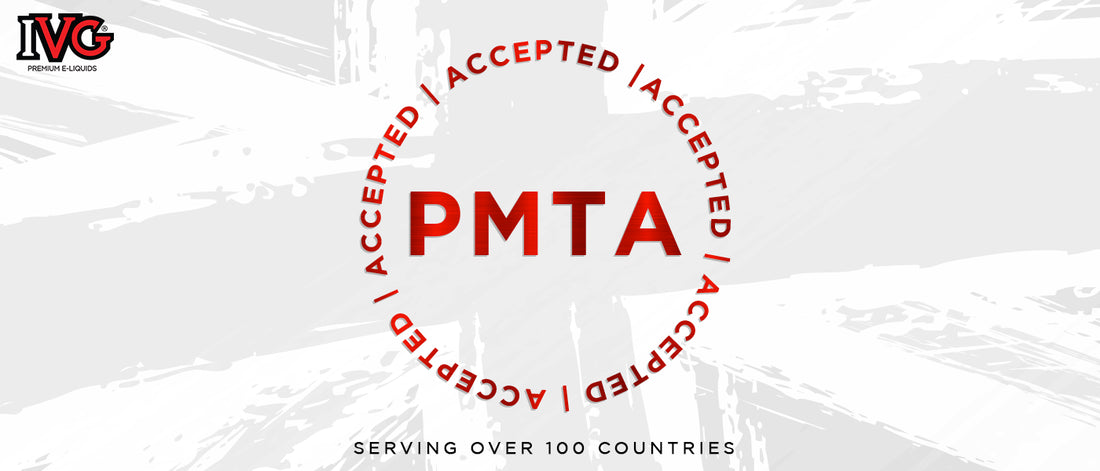 I Vape Great Receives PMTA Acceptance Letter From FDA:
We are pleased to announce that the U.S. Food and Drug Administration (FDA) has given I Vape Great a letter of acceptance for its premarket tobacco product application (PMTA), confirmed today.
IVG confirmed that they have submitted PMTAs for six flavors including, Summer Blaze, Strawberry Watermelon Chew, Riberry Lemonade, Rainbow Pop, Bubble and Blue Raspberry, in three freebase nicotine strengths, 0mg, 3mg and 6mg and 2 nicotine salt strengths, 30mg and 50mg.
I Vape Great's PMTA submission includes a scientific study and analyses, risk assessments, along with consumer survey data and specific product details including over 85 e-liquid products.
A note from Ahsan Bawa

CEO, IVG, Acme Vape Ltd
"We are extremely pleased to announce that our PMTA applications have had a successful acceptance. Here at I Vape Great we have been building our PMTA data since 2018, with scientific data submitted providing and showing that all of our products are appropriate for the protection of public health. We are passionate in moving forward as a company, providing our consumers with happiness and greatness, offering the best quality in all of our products."    
I Vape Great is one of the largest and globally known brand in the vaping the industry.  Our products have served millions of customers and we are proud to offer our customers a trusted product which is alternative to harmful tobacco products such as cigarettes. The brand serves over 100 countries across 6 continents and have earned many awards from around the world.
Talk To An IVG Sales Member:
UK: +44 (0) 1772 217000
USA: +1 (212) 470 9480
S. America: +57 (4) 501-7497
Dubai: +971 444 748 11
Download Our Media Kits:
Get access to artwork & official product images.