What Kind of Vape Juice Is the Best?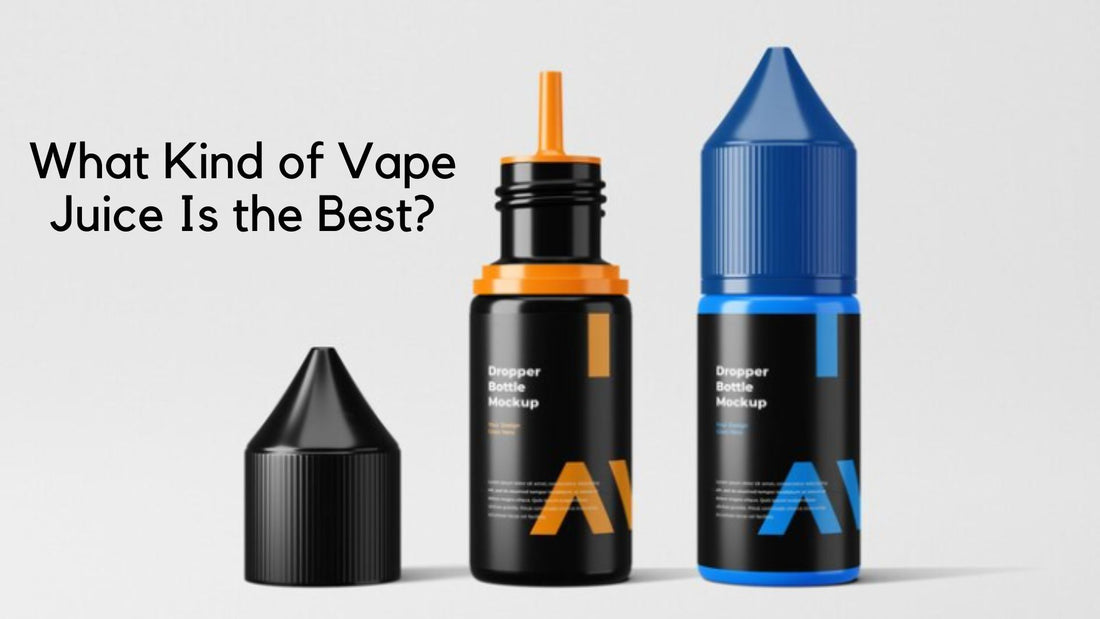 To each their own! This idiom applies to almost everything in our life, and it rightly applies to our choice of vape juice too. There are wide varieties of best nic salts available on websites and in local vape shops, and one can get confused when faced with so many choices at the same time. But the best way to deal with this dilemma is to analyze your own consumption pattern and the properties of vape juices and find your best match accordingly. Not everyone ends up liking the same flavour of e-liquids, and likewise, not everyone ends up liking the same type of e-liquids. Therefore, it's important to pay attention and make your choice smartly when it comes to buying your vape juices. All vape juices are primarily made up of four ingredients, namely, PG, VG, nicotine and artificial or natural flavours and sweeteners, but their composition and the way these ingredients coalesce in different ratios make them unique from each other. The most popular types of vape juices are
PG based
VG based
Nic salts
Short fills
PG Based Vape Juices:
PG based e-juices are dominantly composed of propylene glycerol or PG, which is responsible for developing higher nicotine strength in the vape juice and giving a stronger throat hit upon vaping. PG vape juices are commonly used by people who are extremely addicted to smoking cigarettes and need an intense throat hit and a higher dose of nicotine to curb their cravings. PG based vape juices give you a nice flavour, but they do not produce bigger or thicker clouds of vapour and aren't preferred by people who like a smoother throat hit. The most common ratios of PG based vape juices include 70:30 and 60:40, with a bigger proportion going to the PG content.
VG Based Vape Juices:
VG based e-juices have vegetable glycerol as a dominant component which is mainly responsible for giving a smoother and tailored throat hit and producing thick vapour clouds. VG based vape juices are consumed mostly by hobbyist vapers and those who are not addicted to nicotine to great extents. VG based e-liquids also develop muted flavors and are available in a wider variety of flavour profiles. VG based vape juices are generally thicker in consistency because they have a bit more flavours and sweeteners in their composition. Their throat hit is extremely smooth and doesn't create any harshness in the throat. The most common ratios for VG based e-liquids include 70:30, and 60:40, with a more significant proportion going to the VG content.
Nicotine Salts:
The main difference between nicotine salts and other e-liquids is the addition of benzoic acid to the nicotine to lower its PH level. Free base nicotine has a much higher nicotine level, so it's harsh to the throat and body, whereas by treating free base nicotine with benzoic acid, it neutralizes and turns into salt, hence the name nic salt. Nic salts are much less harsh and give an extremely smooth throat hit. They deliver nicotine much faster than free base e-liquids because their absorption rate is faster. However, the effect doesn't stay for long. Nicotine salts act more like traditional cigarette nicotine delivery and give you an immediate dopamine drop. They are available in a variety of nicotine strengths ranging from 12 mg to 50 mg, and they are compatible with most vape devices. Most of the disposable vapes are also packed with nic salt that gives them a smooth throat hit and rich flavours.
Short Fills:
Short fill e-liquids come in large bottles, and they are usually available in 0mg nicotine strength. The reason why they don't contain any nicotine is that the user is supposed to put the nic shots manually in them as per their needs. Short fills are extremely useful for those who want to curb their nicotine intake in a more organic and step-by-step manner, as they can easily keep track of their nicotine usage by using short fills. Short fills are also used by vapers who like to mix their own e-liquids as they give them plenty of room to experiment with flavours. The size of your short fill e-liquid bottle can get confusing sometimes, as a 50 ml bottle will likely contain 60ml e-liquid once you add nic shot into it. They are also very economical and can save you a lot of money since they tend to last longer.
Now that we have given a brief sketch of all the major types of e-liquids, it's time to determine what's the best vape juice for you. The answer to that question is always going to be highly subjective and will differ from person to person, as per their preferences. Each person will prefer a different amount of nicotine level, intensity of throat hit, and cloud formation pattern. But one thing that you need to check before making your purchase is the quality of your e-liquid. Your e-liquid should be TBD-compliant and strict quality-controlled. You must use a product that has gone through rigorous lab testing and has actually amassed a good amount of happy customers over a period of time.