An Overview of Vaping Laws in the United Kingdom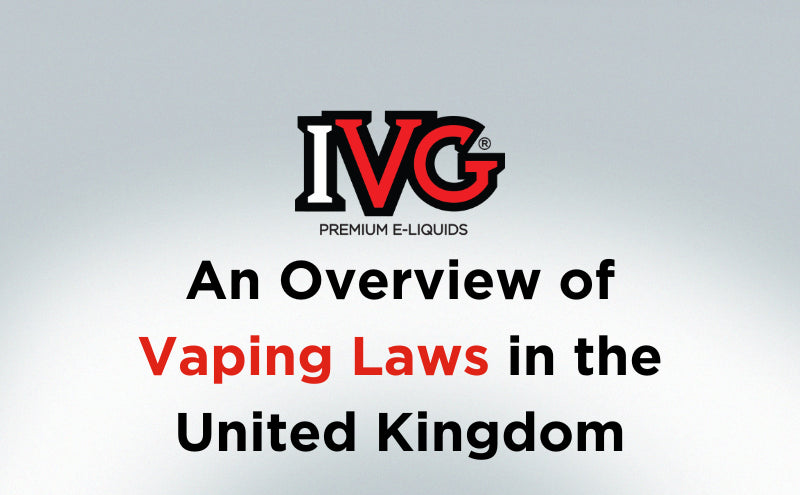 About The Laws In The UK:
The United Kingdom has some of the most relaxed laws on e-cigarettes, or vaping, in the world; however, there are still many restrictions to keep in mind when vaping anywhere in the country. In this article, we'll explore the current state of vaping laws in the United Kingdom.
UK Public Health (Tobacco) Act:
The United Kingdom has a number of vaping laws, including some legislation that regulates vaping's place in smoking bans and how vaping is taxed. For example, most public places in Great Britain are 100% non-smoking environments. Exceptions include spaces occupied by smokers, bars or pubs that sell tobacco products, vehicles or outdoor dining areas (as long as food is served there). It's also illegal to smoke inside government buildings and health care facilities. But for any other businesses that receive regular patronage from those under 18, there must be clear signage warning minors about tobacco use on their premises. Failure to comply with these regulations can result in fines up to £2,500,
TPD - Tobacco Products Directive:
In May 2016, The Tobacco Products Directive (TPD) came into force, changing EU regulations on electronic cigarettes and related products. In general, there are restrictions on advertising and packaging as well as a minimum age requirement (18 years). E-liquids containing nicotine above 0.2% may be sold only to consumers over 18 years old.
TPD was voted into law EU Member States, under Directive 2014/40/EU. and was created to enforce & regulate tobacco-related products across all member states – including e-cigarettes, e-liquids and other related devices. Under Article 20, all manufacturers must obtain a technical passport (registration) for each product before sale.
Vaping In The Public Places:
It is against the law to vape anywhere smoking is banned. The same rules apply to vaping and e-cigarettes as they do traditional cigarettes and other tobacco products. Interestingly, though vaping are classified as tobacco products and thus fall under Smoking Legislation, using them inside has not been formally banned by law or regulation—yet.
Vaping In Bars & Nightclubs:
In most parts of Great Britain, you can vape inside bars and nightclubs. The only exception is Scotland, where they treat e-cigarettes as a tobacco product and you must step outside to vape. In England, Wales, and Northern Ireland (but not Scotland), you can even vape inside pubs that also serve food. Vapers can enjoy a cigarette with their pint of beer at many pubs throughout Great Britain. The situation may change soon due to some political pressure, but for now it remains legal to vape anywhere indoors—except for casinos and gambling halls—where smoking is banned.
Vaping On The Public Transport:
According to Transport for London, vaping isn't allowed on public transport, at bus and train stations or in taxis. If you do get caught vaping while traveling though, don't be surprised if you receive a hefty fine.
Vaping In Airports:
In 2017, The UK banned vaping devices at airports. In general, most countries have similar policies to those found within The UK. If you plan on visiting another country and bringing your vape pen along with you, make sure you do your research beforehand. It could save you from some awkward run-ins and unnecessary fines later on down the road.
How Much E-Liquid Can You Take On A Plane?
According to the UK government;
"If you do take liquids in your hand luggage:
containers must hold no more than 100ml
containers must be in a single, transparent, resealable plastic bag, which holds no more than a litre and measures approximately 20cm x 20cm"
If you plan on taking more liquid overseas, you should pack them in your hold luggage.